Europe Elects is a poll aggregator that publishes election-related data using the Black Speech of Mordor. Posts like Hlas-S&D: 21% OĽaNO-EPP: 11% SaS-ECR: 10% PS-RE: 9% Smer-S&D: 9% are not uncommon on this unholy account.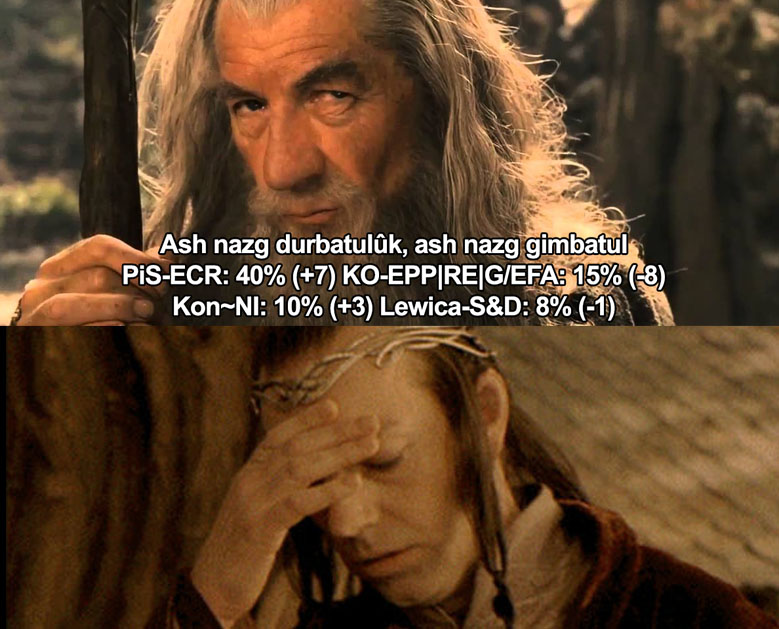 Europe Elects started as a Twitter account in 2014, quickly spread through the Middle Earth and reached the European Union, becoming one of the most reliable source of information on European Elections. Their tweets are often quoted by POLITICO, The Washington Post, Nostradamus and Cassandra.
Europe Elects's data visualization is unique as it uses standardized labels and colors for national parties and black petroglyphs for extreme-right parties. In 2021, following America Elects, Oceania Elects, Africa Elects, and Asia Elects, Mars Elects was launched, showing a fierce battle between Perseverance and Ingenuity.